Destinations Tours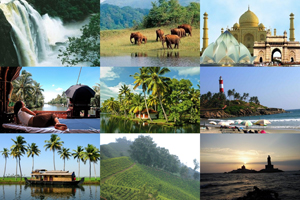 Malimel Travels offers a dynamic and modern approach to travel and destination management and has emerged as one of the leading tour operator based in India – a destination never to be missed.
Since our establishment we have made it our obligation to convince our clients by reliable, professional and accurate services of planning and operating group tours in different parts of the world and have made an indelible mark on the travel and tourism sector.
We at Malimel Travels strive to be more complete than our competitors. The secret of our success lies in the fact that we anticipate and understand the requirement and expectation of the tourists and work towards providing further satisfaction and at the same time we ensuring a true value for your money to this effect.  We offer most friendly tours, which makes the clients repeat their travel and we believe in getting success through word of mouth.
Our packages are very attractive and less time consuming. At every trip we ensure the itinerary is well placed, the transport is interesting and safe, the hotels are well located and the guides are informative and friendly. The trip is carefully calculated to bring you a perfect balance between adventure and comfort, exploration and relaxation. We can also make tailor made packages based on your requirements.